Ensuring
Unvarying Quality
Do you have a home close to a water body and thinking of having a seawall to protect your home from water exposure? Let us help you. Annette's Construction & Seawalls offers high-quality, durable seawalls that not only increase the value of your home but also provide maximum protection.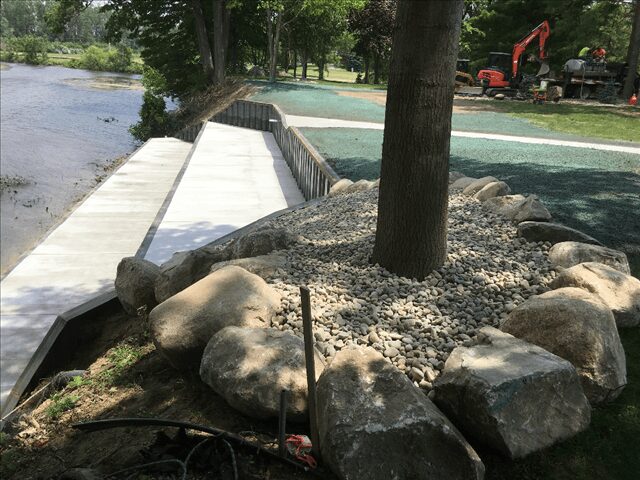 The seawall is a wall or embankment to protect the shore from erosion or act as a breakwater. We install quality seawalls that prevent the soil surrounding your home from eroding into the water. Our constructions can stand the test of time, even in some of the toughest weather conditions of Shepherd, MI.
We understand that every project is different. Our experts come to your place to survey the land. We will develop the safest and strongest seawall as per the specifics of your location to offer maximum protection. For over 23 years, our seawalls are known for low maintenance, durability, high performance, and environmentally friendly features.